Beershops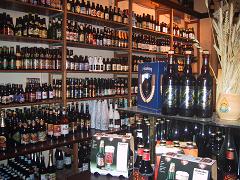 Do you know where I can buy ... beer ??
This is the mosted asked question I get by mail or at internet beerpages. As usual the answer depends on where you are from. In the Netherlands there are some greet beershops with a good range of Dutch and foreign beers.
On this page the bigger shops in my country. When you click on the city you'll get the exect loction in "Google Maps".
It is also possible to buy great beers in liquerstores as "Mitra" ore "Gall & Gall", these are all over the country.
List beershops in the Netherlands
Beershops in other countries
More often I'm searching for bigger beershops in other countries. It's not possible to reate a complete list of all the european countries but I realy would like this list te enlarge. So if you have any suggestion for this page dont hesitate to send me an email. When you click on the name of the city you will find the location on "Google Maps".
Belgium